Creation in progress with and by Valentina Valentini and Lola Kil. Production Les abougazelles cent têtes avec le soutien de : Paris Anim'Rebeval, Théâtre aux Mains Nues, Casa delle Guarattelle, Théâtre Halle Roublot, Centre Paris Anim'Mado Robin.
Pulcinella, Carnevale and five small pulcinellini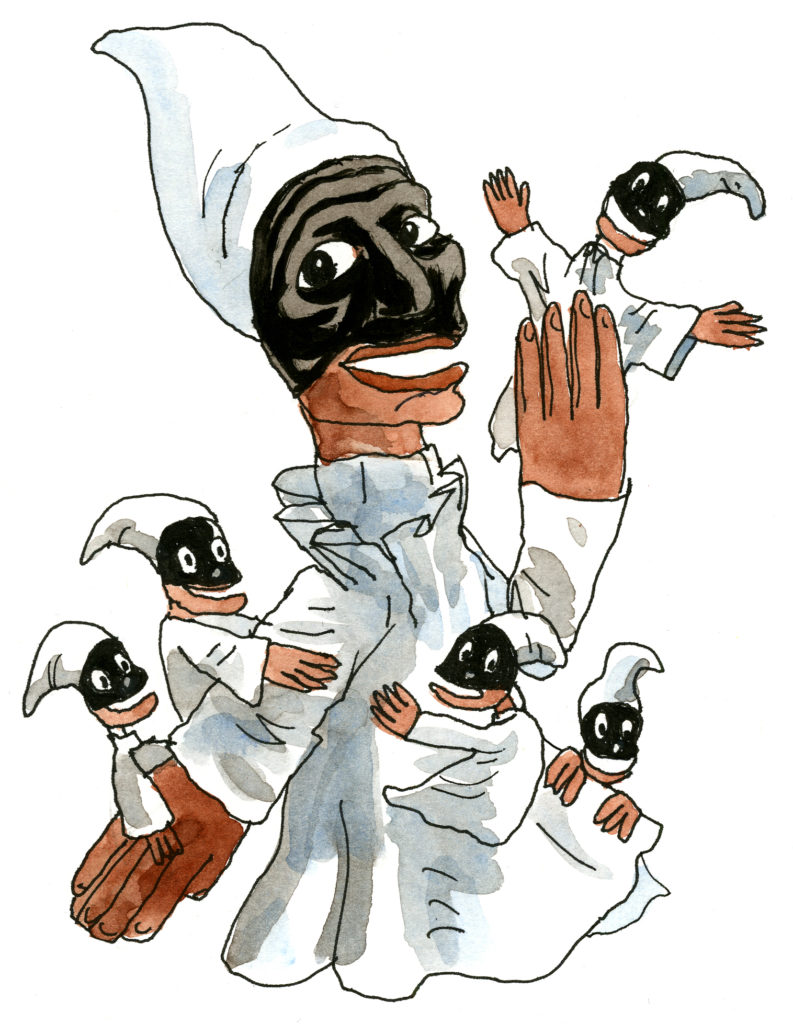 Puppet show freely inspired by the work of Bruno Leone. Estimated duration 50 minutes.  From 3 years to 110 years.
Synopsis: Pulcinella and Carnevale, long-time friends, become rivals for the love of Teresina. Teresina chooses Pulcinella, but Carnevale does not see it that way and decides to disguise himself as a woman to lure his friend and rival away from his beloved. While Pulcinella is under his spell, the guappo Gennarino also falls in love with Carnevale dressed as a woman. A succession of events leads to his death. He arrives in hell and convinces the devil Farfariello to help him take his revenge. As a result of this plan, Pulcinella becomes pregnant and gives birth to five Pulcinellini.
The Pulcinella's song
Created in 2020 by and with Valentina Valentini.
Hand puppet shows from the Neapolitan tradition. Duration 40 minutes. From 3 years to 110 years old.
Synopsis
Pulcinella, pour conquérir sa fiancée Teresina, est déterminé à lui chanter une chanson. Mais divers personnages veulent l'en empêcher : son ennemi depuis toujours Don Pasquale, le chien, la mort, le policier, le prêtre et le bourreau. Le final est tragicomique et l'amour avec Pulcinella triomphe toujours !
Imbroglio
Created in 2017 by and with Valentina Valentini
Puppet show, duration 15 minutes. From 3 years to 110 years old.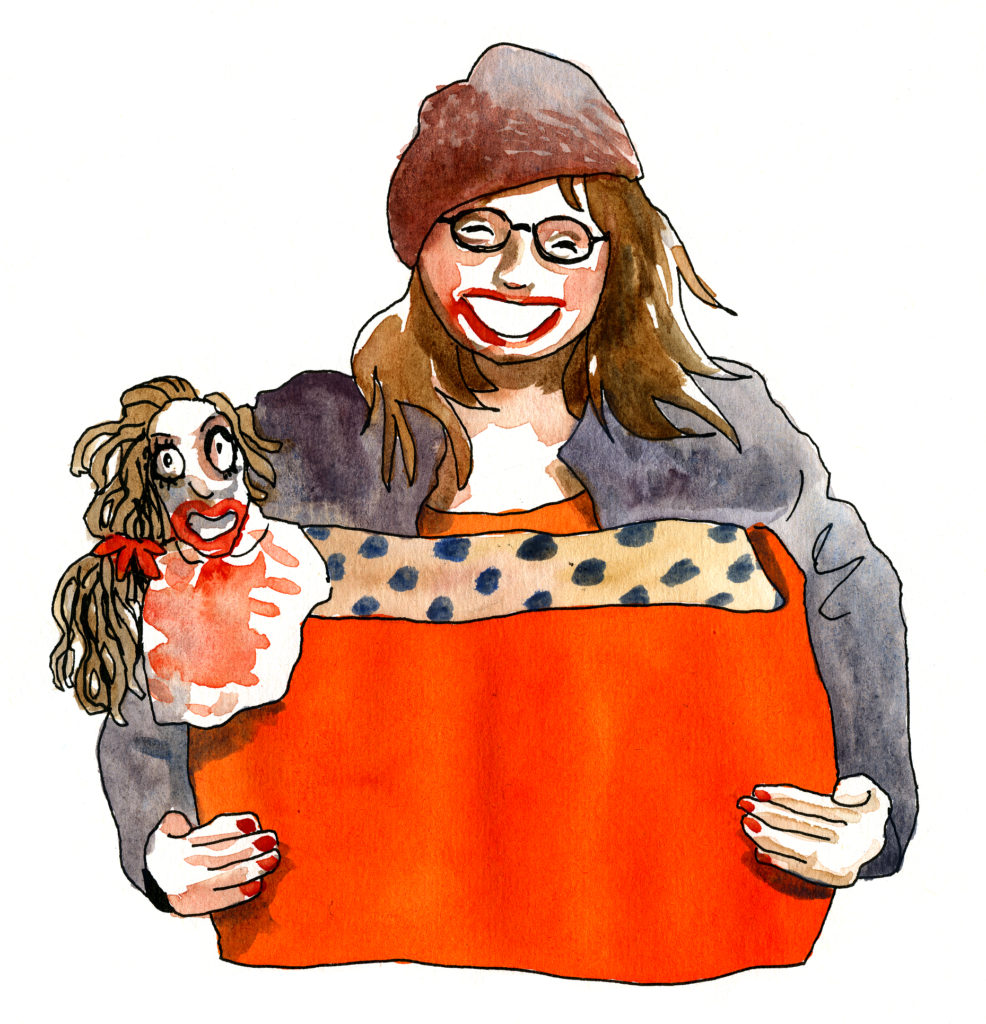 Synopsis
... She proudly carries her box, which she imagines light and empty. But surprise !!! From the bottom of the box a strange character who seems far from stupid is turning out. Stoic, the little man nishes his walk, he feels as if everyone were looking at him and then all of a sudden, an object appears. What is it? Is it this woman behind him who tries to trick him? but quickly a complicity settles in... and then another object appears and then another one... But our hero hasn't found yet what he had been missing so badly...
Licence L-D-21-180/ APE 9001Z/ Siret 891 159 204 00017