Meetings with the public to make and manipulate wood puppets
Entering the magical world of puppetry, a multidisciplinary art that touches on writing, acting, music and fine arts, allows to free expression, develop an imagination and express it.
Each participant makes a puppet from various recycled materials. The emphasis is on expressiveness, lightness and manoeuvrability. An introduction to the puppeteer's game and a demonstration of the work carried out with the characters can be scheduled in the final sessions.
A quotation is available on request via the  contact form.
Download the pedagogical programme 
Puppets made by the participants of the workshop held at the Accorderie du Grand Belleville.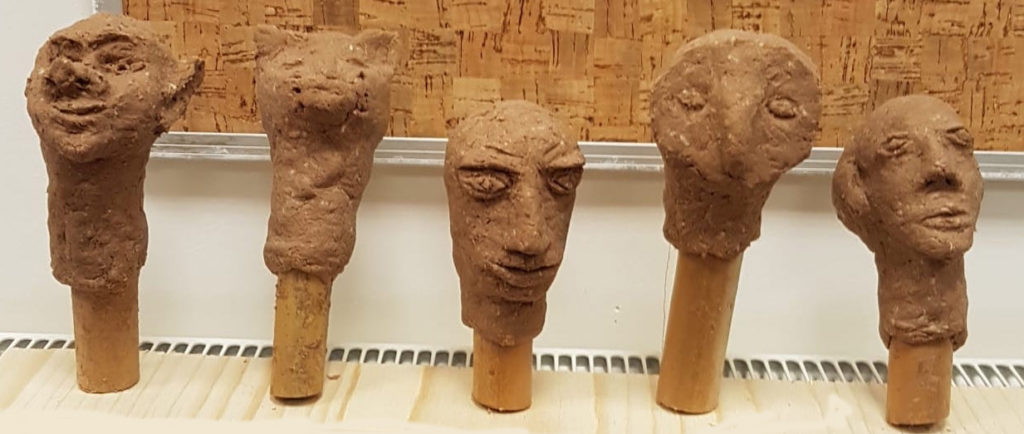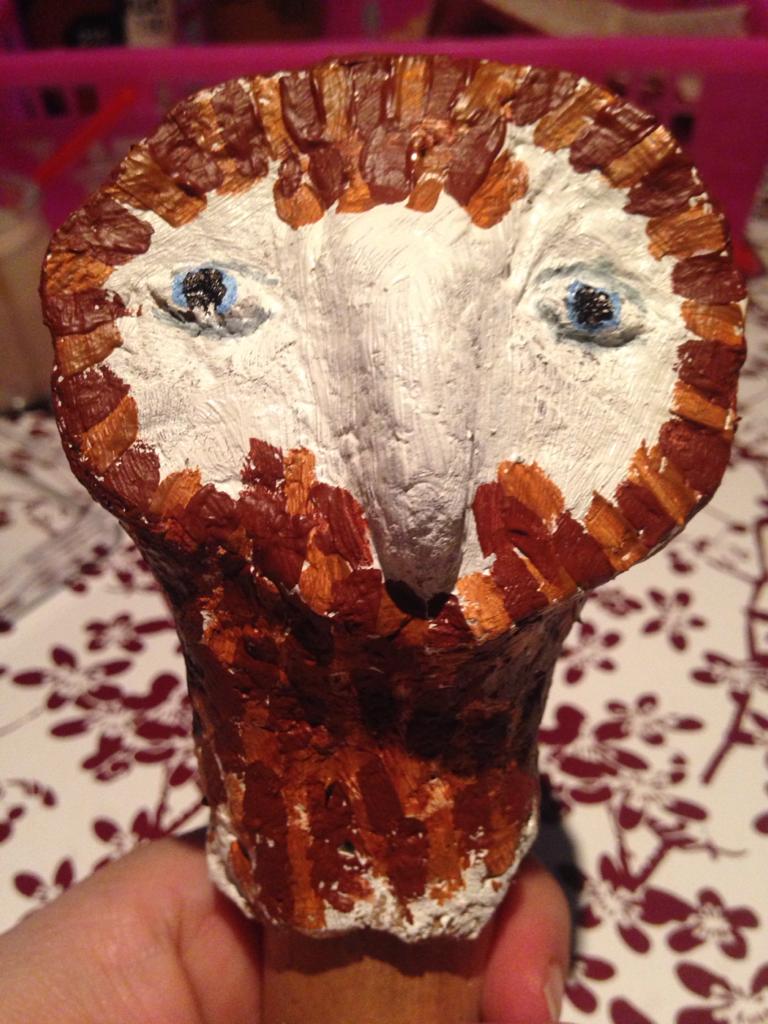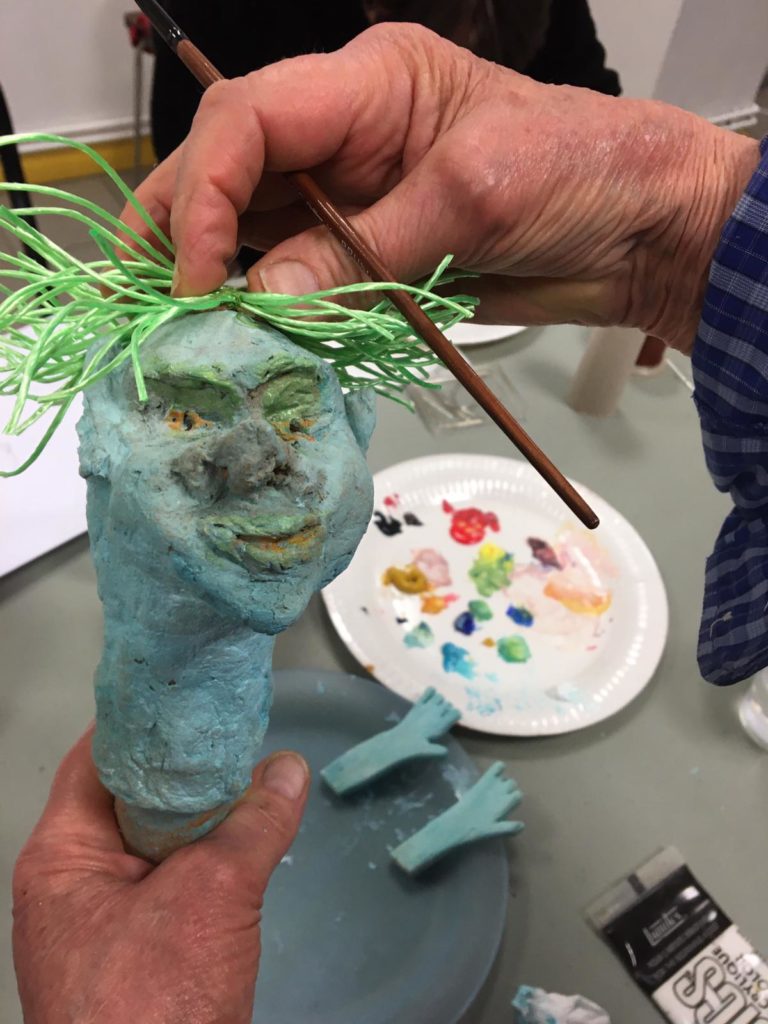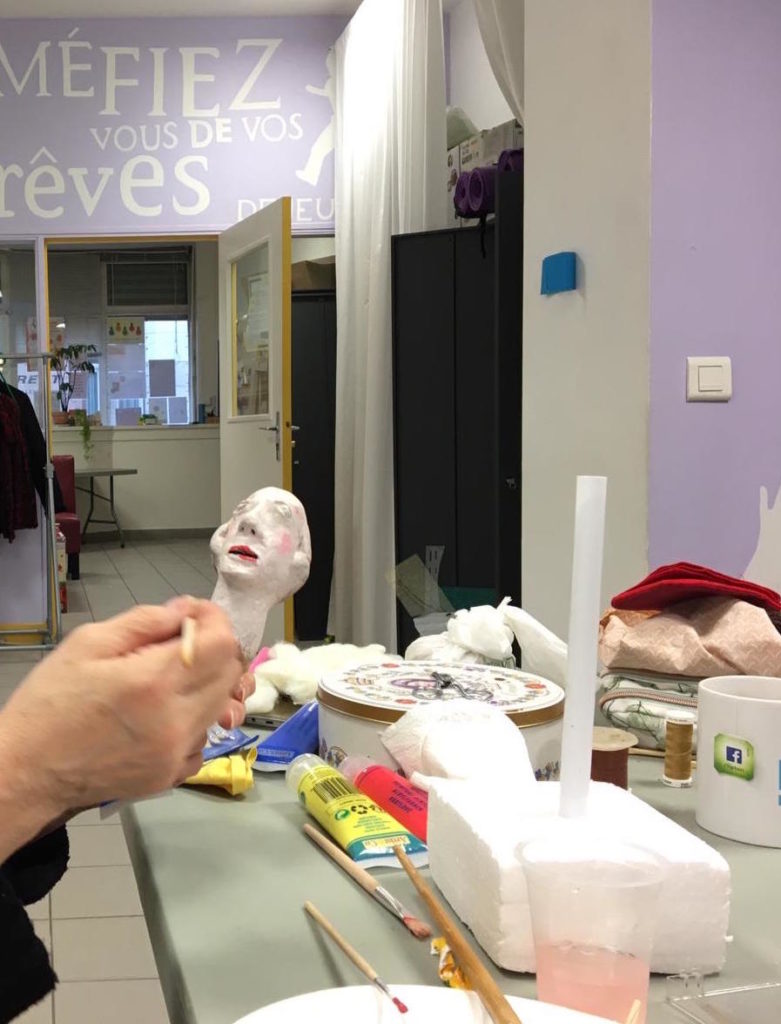 Puppets made by adults with disabilities from Simon de Cyrène organization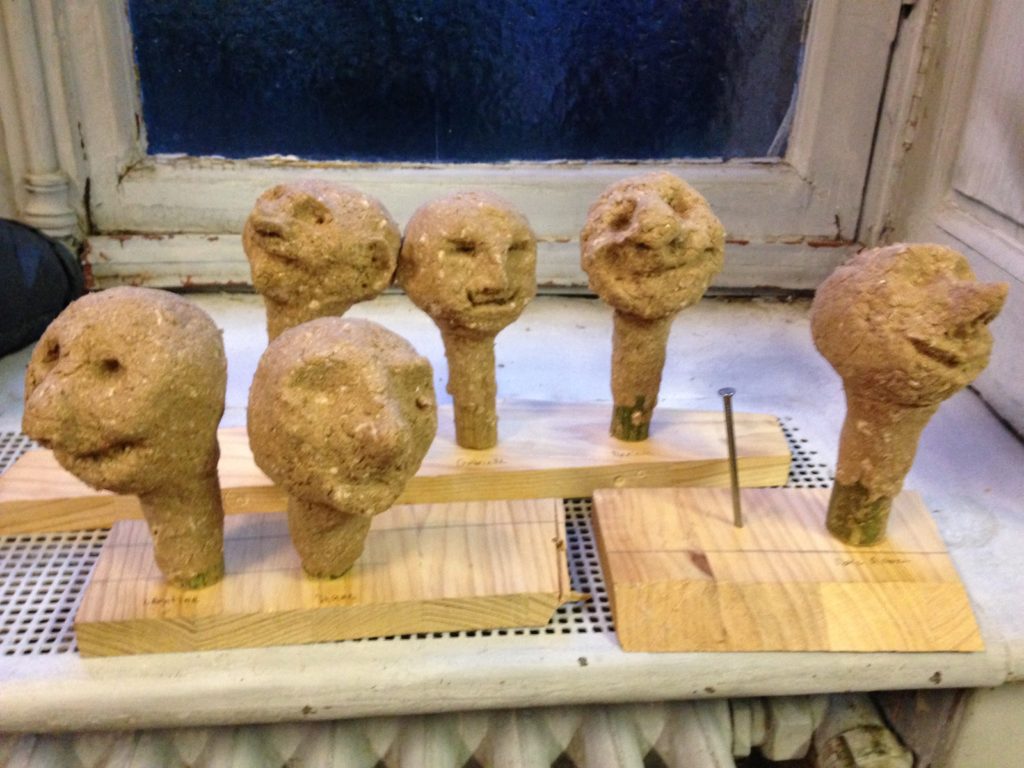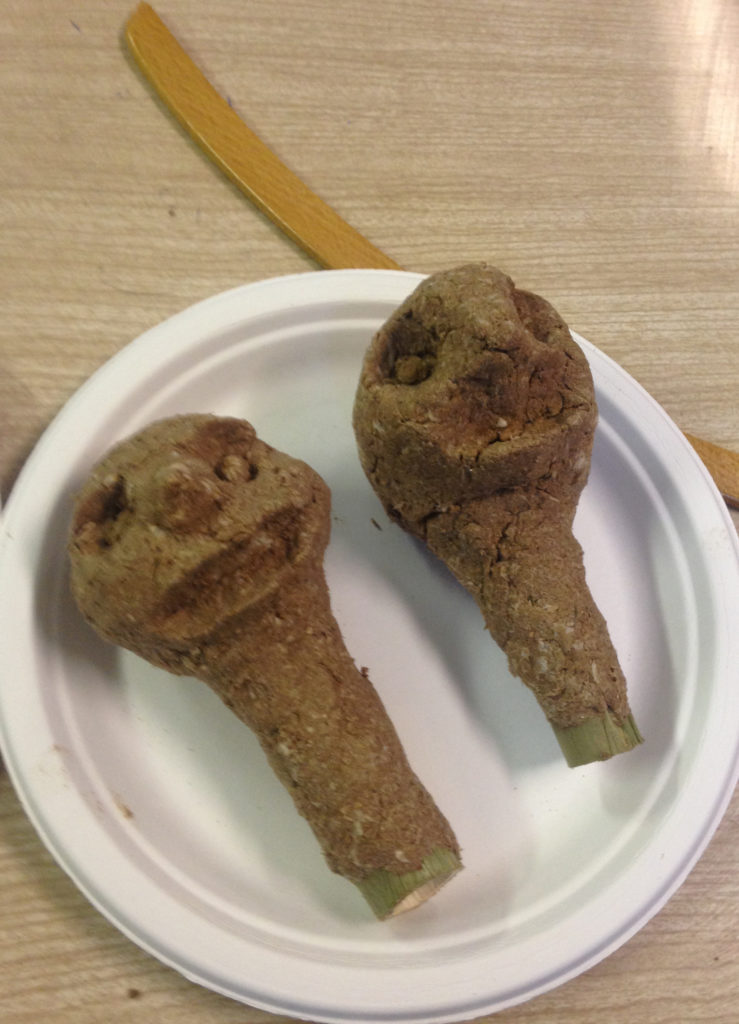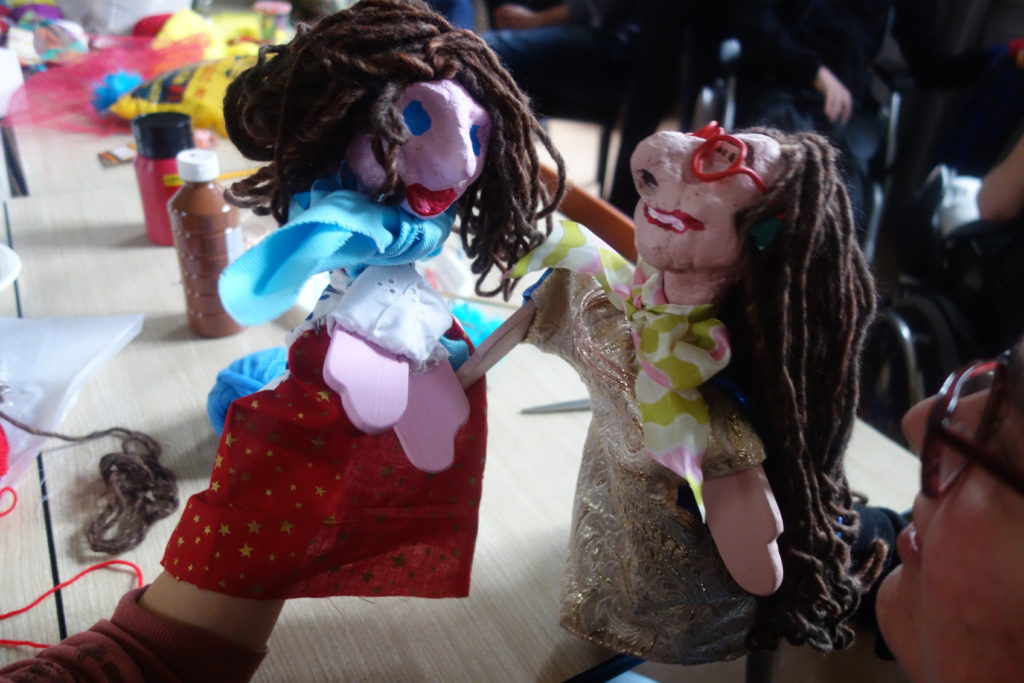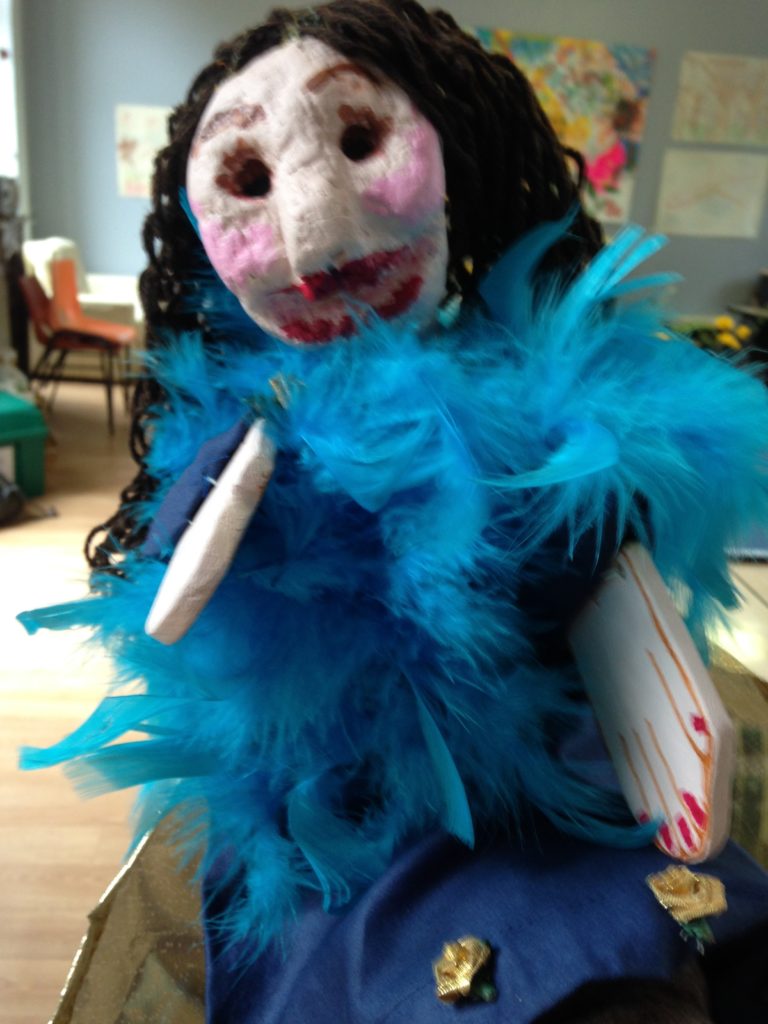 Excerpt from the Simon de Cyrène association's newspaper "Ensemble" n° 3 June 2018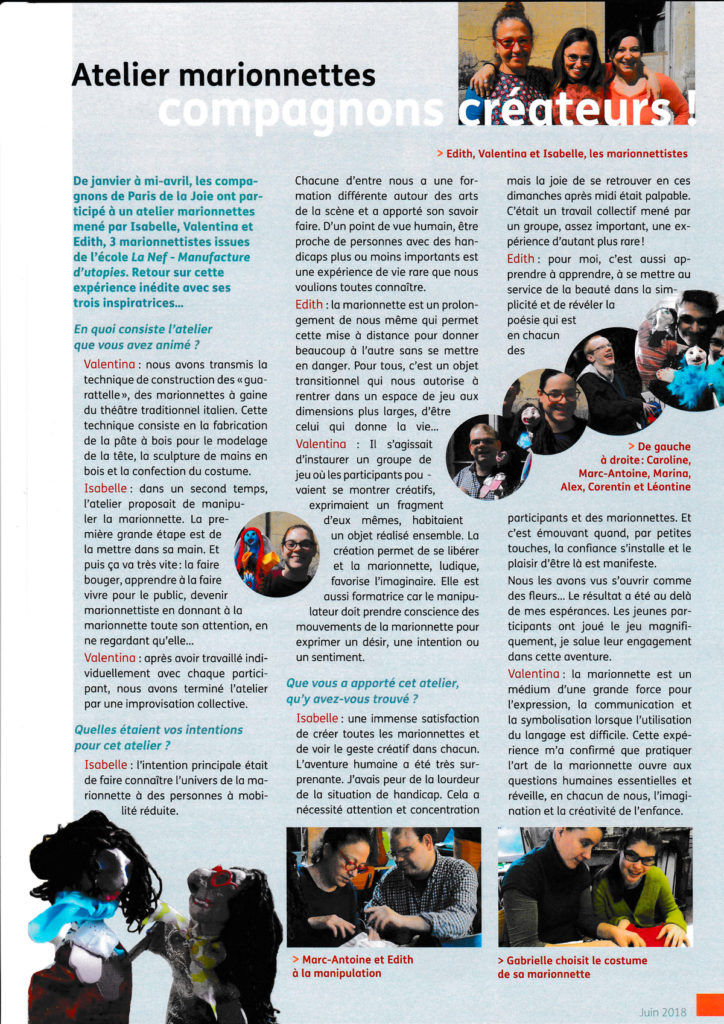 Puppets made by the participants in the TAP (Temps d'Animation Périscolaire) workshops in schools in the 17-19-20 arrondissements of Paris.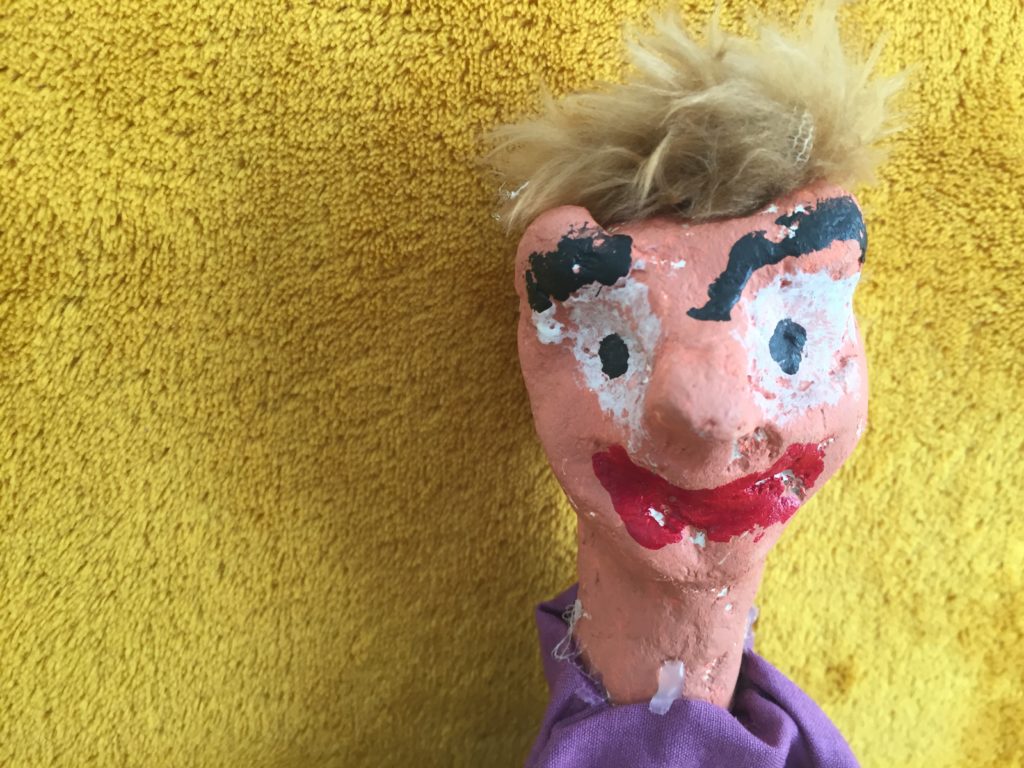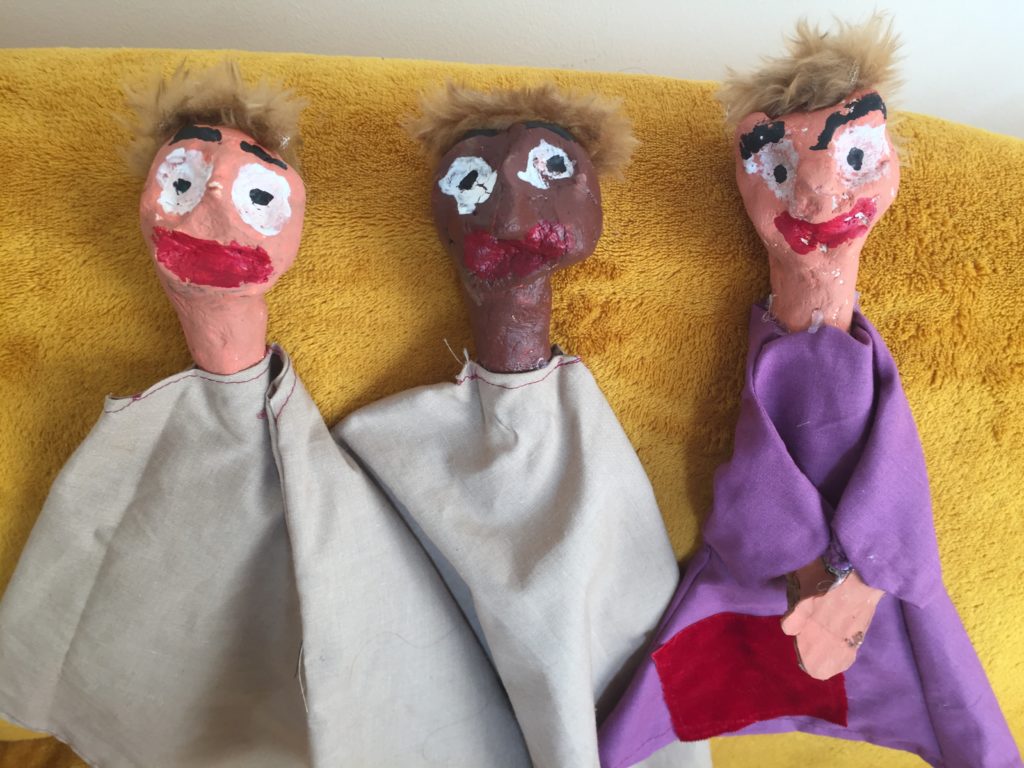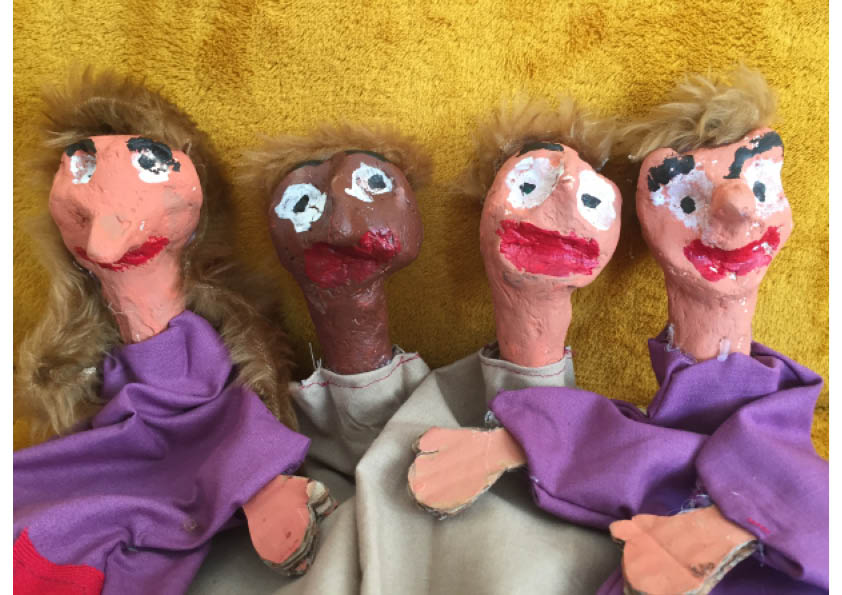 Meetings with families to make, manipulate and create a papier mâché puppet show.
The children first choose which type of character to build: animal or human. Then, with recycled materials, they model, decorate and dress the hobbyists to finally manipulate them behind a castelet through improvisation exercises. Workshop can be carried out in 1, 2 or 3 sessions depending on the number of participants.
Marottes made by the children of the association Les Petits Poètes, Paris 75010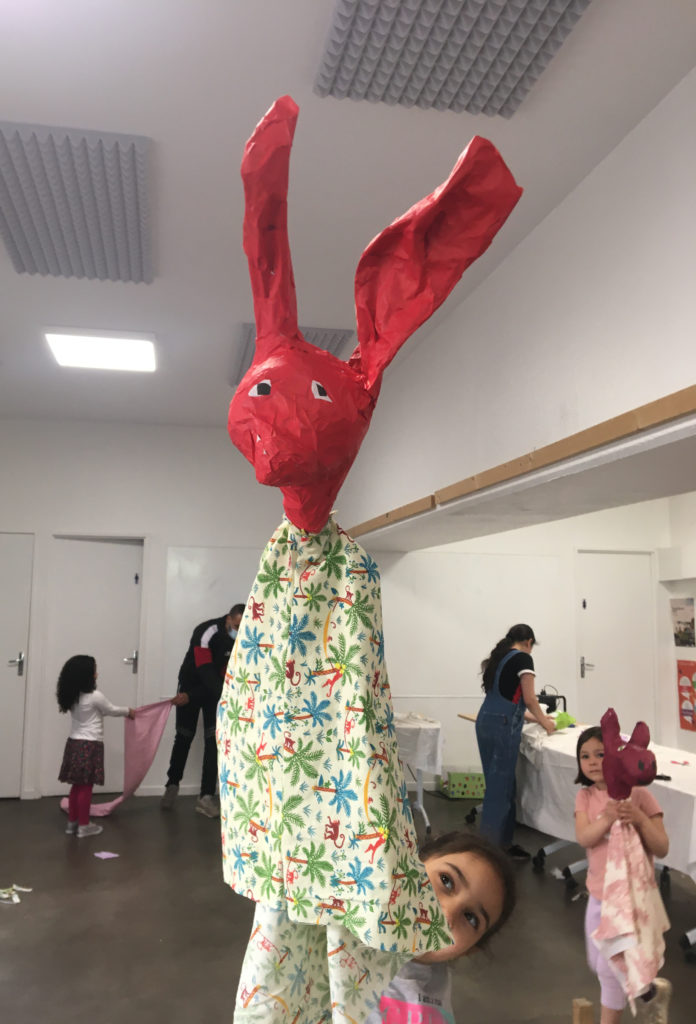 Parents / children workshop for the construction of articulated silhouetted puppets in colored cardboard, Les Mureaux, July 25, 2021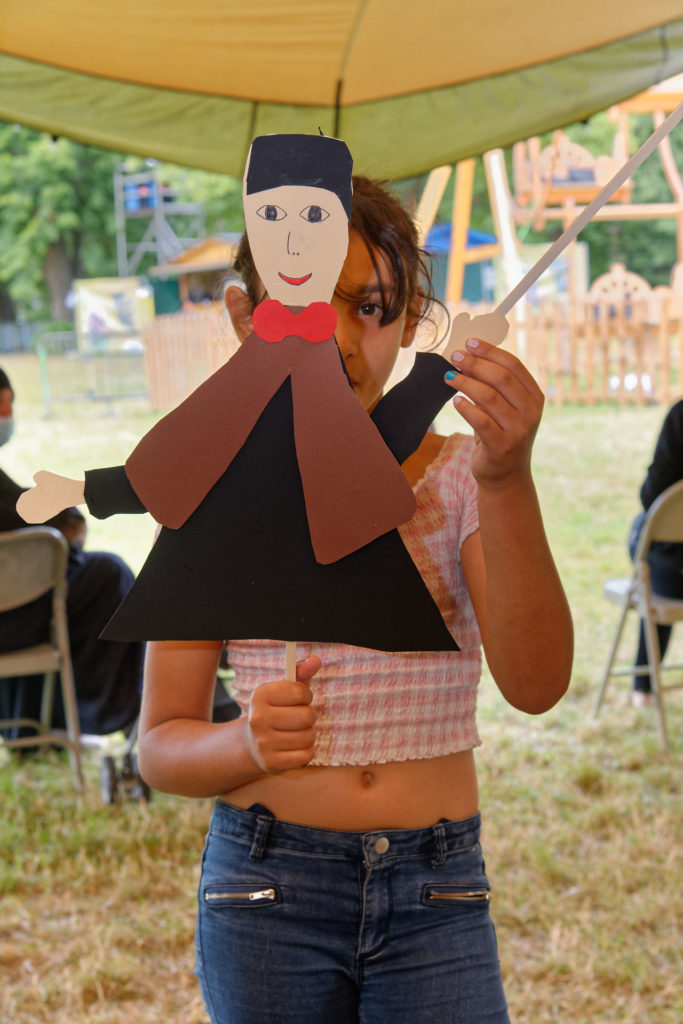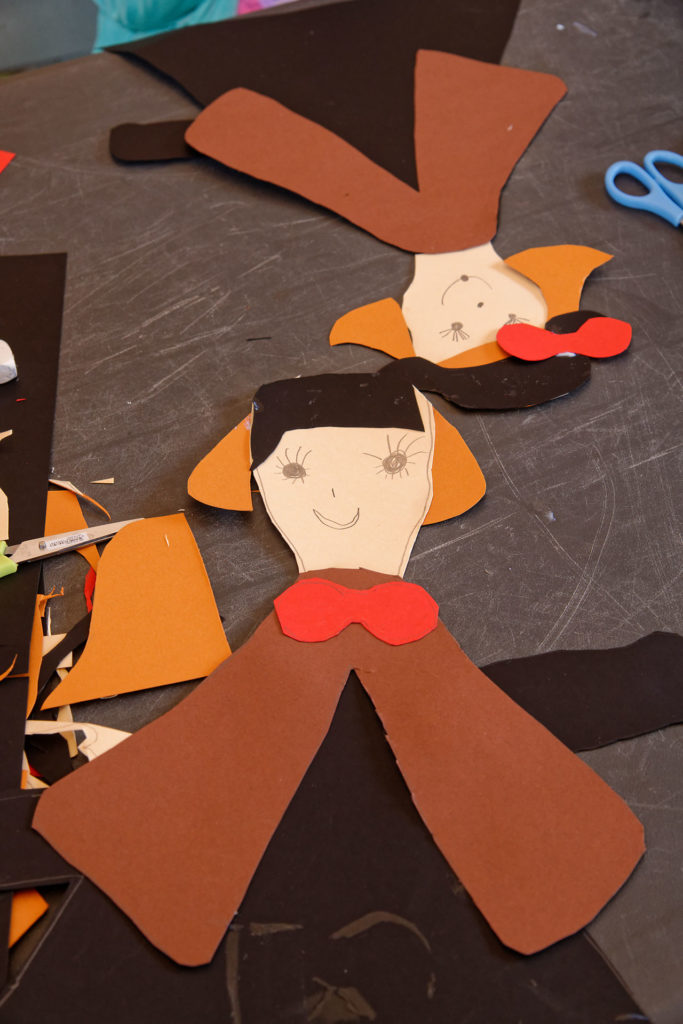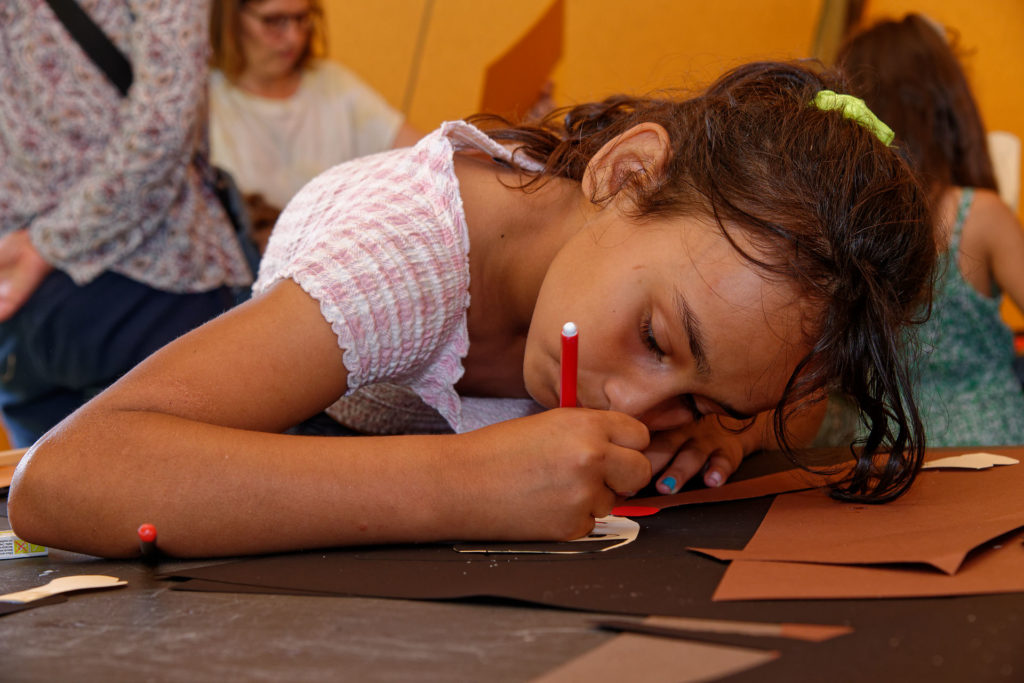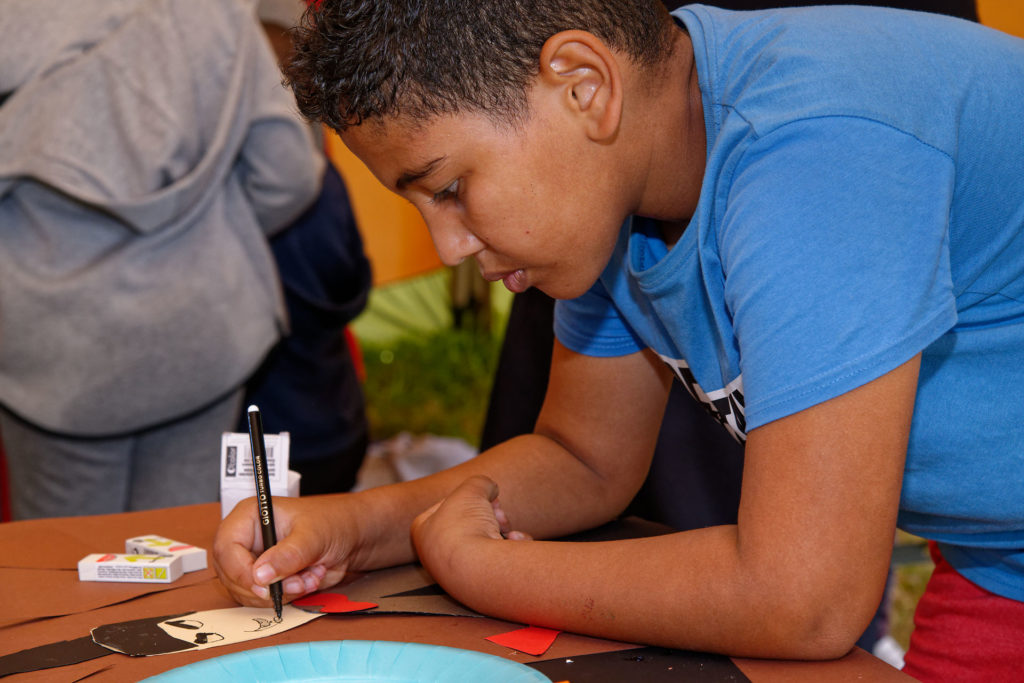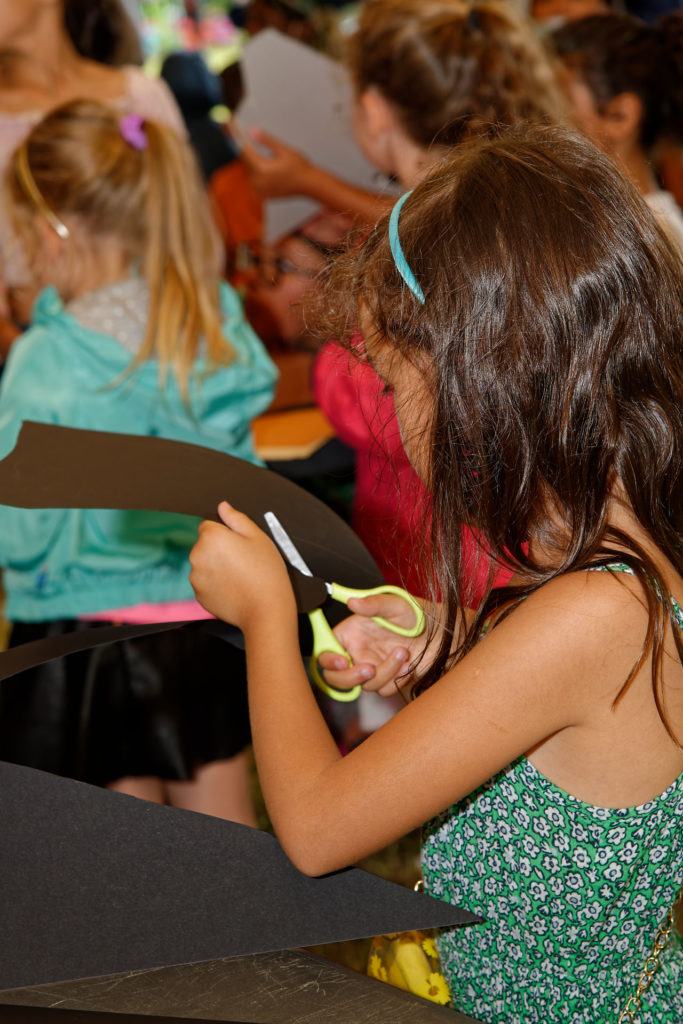 Bilan des actions culturelles et des spectacles au Festival Marionnettes dans la Nature 2022